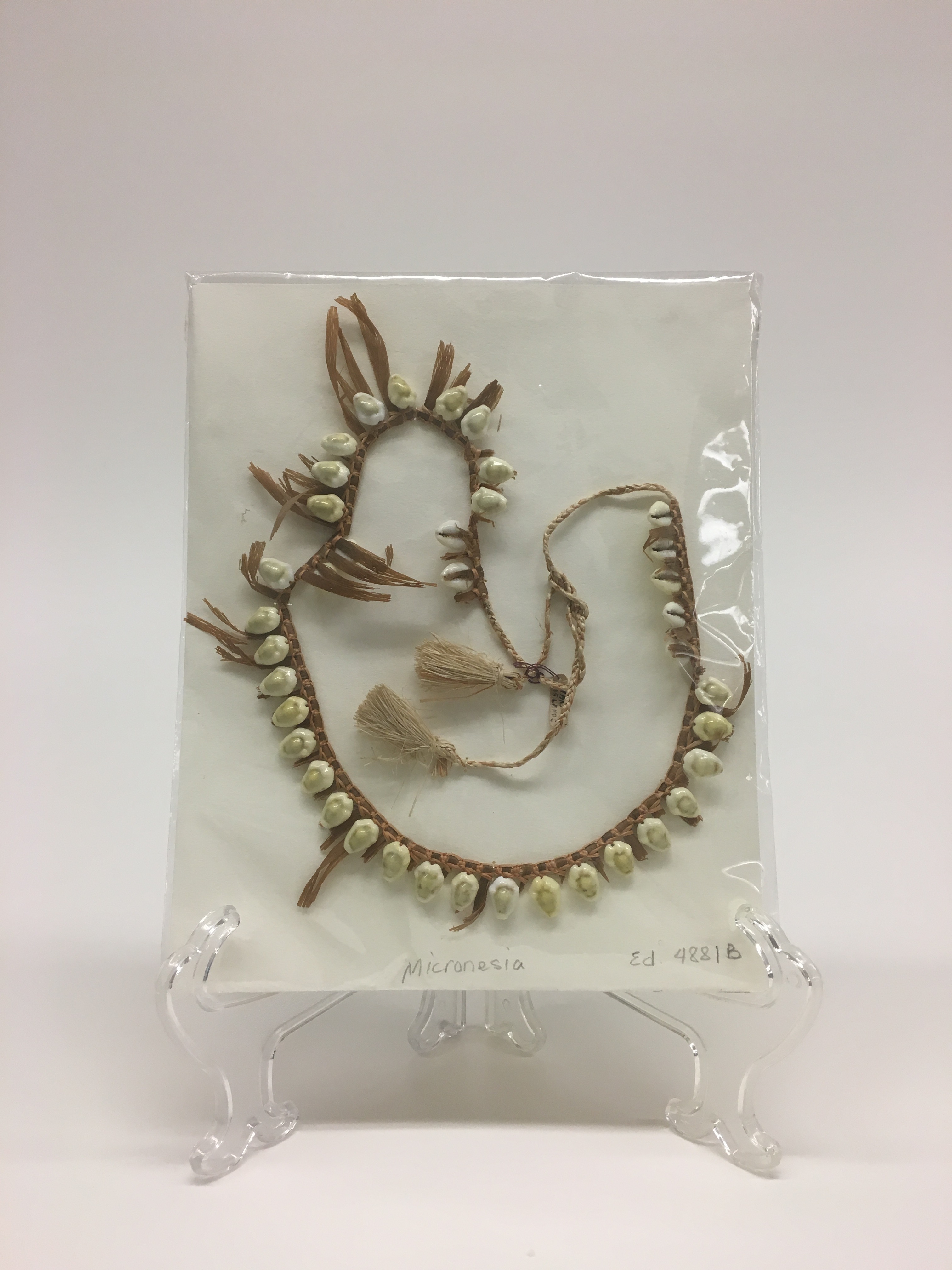 M̗arm̗ar (necklace)
libbukwe / likajjid (cowrie shells)
jab (jān l̗o̗) (hibiscus fiber)
kimej (coconut leaves (new shoot))
ED# 4881 b
Accessioned February 1962. Gift of Gladys Davis.
M̗arm̗ar in epidodo kōm̗m̗ane ilo kalimjeke im ejjel̗o̗k tōrerein ak libbukwe ie, mel̗el̗e in ke ej n̄an kajoor ro. Ej kōm̗m̗an jān kimej, libbukwe im jab eo me jān kilin l̗o̗. Rej pirōki kimej ko ippān doon m̗okta. Innām, rej kab kore kimej ko pirōki ippān doon kōn jab eo. Bōk juon jab im pirōke ippān bar juon jab. Rej l̗oore jekjek in m̗ae iien eo ejino wal̗o̗k an mijel.
This necklace is simple, without fringe or cowrie shells, so it belonged to a commoner. The m̗arm̗ar (necklace) is made from coconut leaves, cowrie shells, and hibiscus fiber. The coconut leaves are braided together. Then, the hibiscus fiber is wrapped around the braided coconut leaves. This thickens it and adds strength.