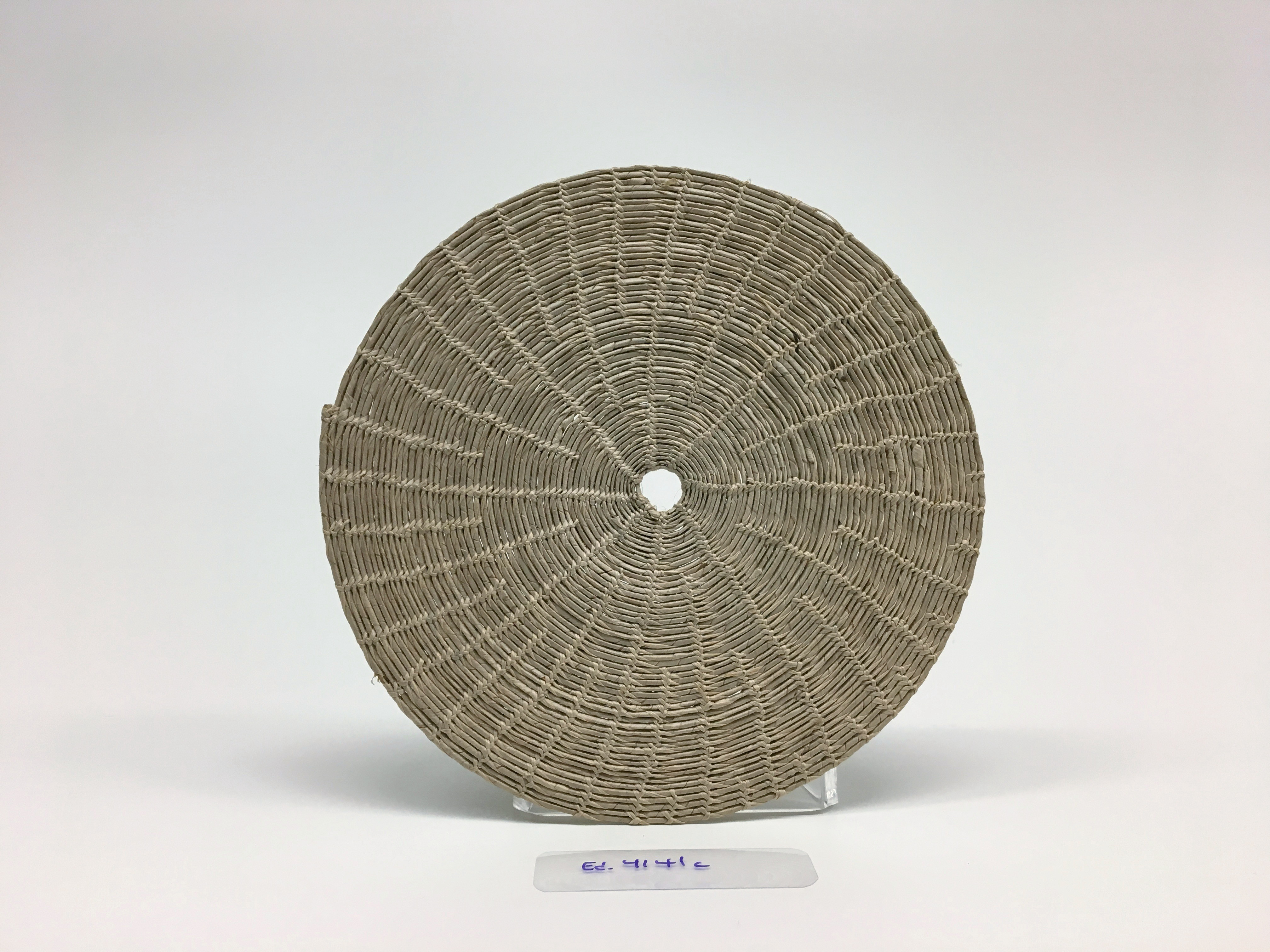 Obon̄ (tray)
kimej (coconut leaves (from new shoot))
mālwe (coconut frond midrib)
maan̄ (pandanus leaves)
ED# 4141 c
Accessioned November 1954.
Obon̄ in ej kōm̗m̗an jān kimej, mālwe, kab maan̄. Rej kori mālwe ko kōn maan̄ eo. Innām karōki ippān doon im lukwōji kōn kimej ko. Rej kōm̗m̗ane jekjekin ilo aer tāte m̗ae iien ewal̗o̗k jekjekin an doulul. Nanin ainlok wot iep ko, el̗ap kōjerbal obon eo n̄an kainōknōki dāpin m̗ōn jokwe ko. Naan in 'obon̄' ej itok jān Kajin Jepaan im kar kōjerbale men in ilo tōre eo Ri-Jepaan ro rōkar pād M̗ajel̗ ilo Pata eo an Lal̗ in Kein Karuo.
This obon̄ (tray) is made from coconut shoot, coconut midribs, and processed pandanus leaves. The midribs are wrapped with processed pandanus leaves. The wrapped midribs are coiled one after another, radiating outwards. The process is repeated by coiling the midribs until the desired diameter is reached. Like baskets, the tray is used for wall decoration in homes. The word "obon̄" (tray) is dated back to the Japanese era in World War II.